If you're looking to make a kick-ass animated explainer video for your startup, you've come to the right place. Here are the best videos made by the best production houses in 2022.
You know, there's no shortage in a high-quality explainer video company. There are hundreds, if not thousands of them, and you can find that easily on Google.
So, we take away the wheat from the chaff and give you the top-notch video companies (along with their best work this year) that will surely boost your startup's conversion.
Whether you're in a startup or just want to increase your big company's conversion, these companies provide the best-quality animated explainer videos to give you a lift on your conversion and revenue.
9 Compelling Animation Videos on YouTube
Shall we?
#1. This explainer video from Breadnbeyond using animated 3D Elements for the healthcare industry. We create an awesome and engaging medical explainer video: keep it short and personal, get to the point quickly, and pay attention to the context.
Medical Explainer Video for HealMate | Animated 3D Elements
#2. This explainer video has smooth silk animation. I got the idea of the product in the first 10 seconds of the video.
Content Creation With Scripted
#3. This startup video explains so well that a girl can install a ceiling fan on their own (just kidding!). But seriously, the script is good, and the animation makes it even better.
Panasonic – Ceiling Fan (Safety Awareness) Animated Video
#4. The cartoon character style of this motion graphic video by Grumomedia of Keeptrax is a total eye-catcher.
KeepTrax for Travelers – Explainer Video
#5. YumYum video really put a total effort into the illustration detail in this pencil-style whiteboard video. They did a great job!
CarePredict | Explainer Video by Yum Yum Videos
#6. The color choice in this mystery monks' video of Benefunder is very interesting, in a positive way. There's no doubt the guys over at mystery monks put a lot of effort into choosing their colors.
Benefunder | Promotional Video
#7. The science behind a standard camera lens is already hard to understand for laymen, but this video makes the science behind the 4k-lense a no-brainer for us all. The collaboration between Wienot Film and Cannon is definitely kick-ass.
The Science Behind Canon's 4K Optics (Whiteboard Animation)
#8. This colorful teaser videos catches viewers' attention a lot. Despite the fact that it's a whiteboard animation, this video is mostly colorful scenes, and that is awesome!
Explainer Video for Trekker Tech by Cartoon Media – Whiteboard Animation Company Uk
#9. Switch Video uses amazing sound effects and animation in this video. They definitely made Mississauga's stormwater drainage explainer video better.
City of Mississauga – Stormwater by SwitchVideo.com
YouTube Video Ads Types
YouTube is the world's second most popular search engine. There are 1,9 billion active users on the platform, with 50 million of them uploading videos.
It's no surprise that many businesses employ YouTube Ads to generate leads and exposure. Do you intend to create video ads on YouTube?
Check out this quick overview of the YouTube ad types.
#1. Skippable Ads
Skippable ads must be at least 12 seconds. It is generally placed before, during, or after the main video.
Display an outstanding visual because 76% of them will automatically skip ads if it's not that interesting.
To make them stay longer on your video ads, make the most of the first 5 seconds. Animation video ads can be an excellent option since it is 4.5 times more effective than static ads.
In terms of payment, YouTube will charge you when a viewer watches the first 5 seconds or till the end of the video.
#2. Non-Skippable Ads
If you prefer unskippable ads, it should be 15-20 seconds. YouTube will display it at the beginning, middle, or the end of the main video.
Opt for this if your goal is to lift your brand awareness and reach more new audiences. A strong copy and call-to-action becomes an essential thing to optimize this type of video ads.
#3. Bumper Ads
Bumper ads work best if you target users who use a mobile phone to watch YouTube's video. It is only a six seconds video and is non-skippable. People must watch this ad before viewing a video.
It can raise brand awareness by 70%, and cost-per-impression is available for this. You will be charged per 1,000 impressions.
#4. Overlay Ads
When you view a video on YouTube, a little picture or text pops up, known as an overlay ad. To close it, users can click the "X" sign in the upper right corner. However, when they click right on the ad, it will direct viewers to the target URL.
Are you interested in using this type of advertisement? Link it to a relevant landing page that has an explainer video on it to ensure your ad spend is producing positive returns.
That's all about types of YouTube Ads. Now, you can consider which ad format will fit your marketing goals. Pay attention to the duration as well as call to action.
Watching these 9 amazing videos, perhaps you're starting to recognize some traits they have in common.
They're short and to the point
Keep the actual marketing words to a minimum, talk about the benefit of the product.
A couple of humor never hurts
A good visual, voiceover, and background music ensures the watcher stay longer
That's the top 9 explainer videos I picked carefully among millions of others or hundreds, and I'm not sure. However, they are the best, and they have proven their work to be of high quality.
Do you have any other from the best explainer video company that I might have missed? Let me know in the comment section below. I'd love to hear it!
Author Bio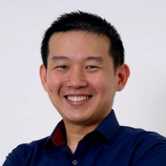 Andre Oentoro is the founder of Breadnbeyond, an award winning explainer video company. He helps businesses increase conversion rates, close more sales, and get positive ROI from explainer videos (in that order).
Twitter: @breadnbeyond
Email: [email protected]
LinkedIn: Andre Oentoro