Cannabis concentrates have become popular among cannabis enthusiasts due to their high potency and versatility. However, for those who are new to the world of concentrates, it can be overwhelming to navigate the different types and methods of consumption. This guide will help you understand popular cannabis concentrates, how they are extracted, and ways to consume them safely.
Live Resin
The process of making live resin involves flash-freezing the cannabis plant immediately after harvest, while it's still fresh. The plant is then processed to extract psychoactive compounds using a solvent like butane. Unlike concentrates made from dried and cured cannabis, resin retains more of the plant's original terpenes and flavor. Terpenes are the compounds responsible for the distinct aromas and flavors of different strains of cannabis and they also contribute to MJ Arsenal for the overall experience of consuming it.
Another benefit of live resin is that it has a higher terpene content than other concentrates, which can enhance the effects of THC and CBD. This is a major reason why live resin carts are taking over the USA with how potent they are.
Now, here comes the rosin vs resin discussion: how do the two differ from each other? Well, the key difference between the two is how they are made. While resin is collected from the trichomes using a solvent, rosin is made by applying heat and pressure to the flower or trim of the plant, and it is a solventless product. Like resin, rosin maintains more of the terpenes and flavor of the plant, and is considered a cleaner and safer option as there is no chemical solvent involved in the extraction.
Shatter
Shatter is made by extracting psychoactive compounds, such as Tetrahydrocannabinol (THC) and Cannabidiol (CBD), from the cannabis plant using butane or propane. The resulting extract is then purged of any remaining solvents and allowed to harden, resulting in a concentrate that is typically around 80-90% THC.
One of the major benefits of shatter is its high THC content, so it's a great option if you're looking for a strong, long-lasting high; this can be a drawback if you're new to cannabis or have a low tolerance. The clear appearance of shatter is also an advantage because it makes it easy to identify the quality and purity of the product. 
Wax
Wax is produced in the same way as shatter, only that the resulting extract is whipped during the purging process to produce a softer, more pliable texture. The softness of wax concentrate translates into more versatility in consumption. You can vaporize it using a dab rig or e-nail, use it in vaporizer pens, or add it to joints or bowls for a more potent smoking experience. Like shatter, wax also has high THC content.
Tinctures
If you're looking for a smoke-free cannabis concentrate that also gets absorbed quickly compared to edible, then tinctures might be the best option. Tinctures are taken sublingually, and they are made by extracting THC and CBD from the cannabis plant using alcohol. The resulting extract is then mixed with a carrier oil, such as coconut oil or hemp seed oil, to create a liquid concentrate that can be easily administered using a dropper.
Cannabis tinctures offer many benefits. First, they are easy to use, so they're a good option for beginners. Secondly, they are relatively discreet and can be added to food or drink. 
Conclusion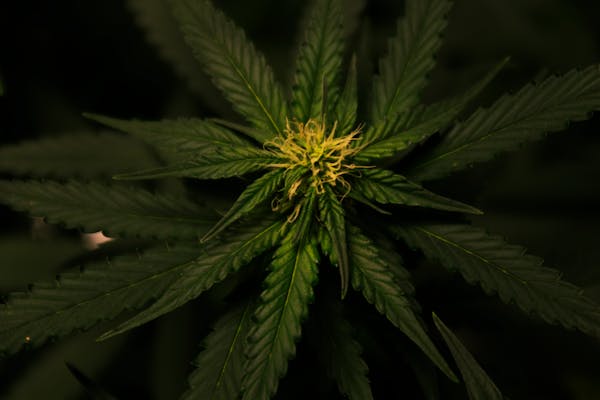 While concentrates offer a powerful way to experience cannabis, it's worth noting that with power comes responsibility. As concentrates have a higher THC content, they may not be suitable for everyone, so always ensure your body can handle a concentrate before you take it. It's also important to ensure the product is made by a reputable source and has been properly purged of any solvents to avoid any contamination.